2017 Radio Daze
LIVE MUSIC - 300 WATT ALE - FRIENDS - FUNDRAISING - COMMUNITY
Radio Daze is coming soon. August 12th 3-9pm at Kannah Creek's Edgewater Brewery with Brews, Food and Music will flow for all. Join us for the party of a lifetime

Performances by Zach Grant, Lincoln Park Band, Thomasina Russell and Friends and Bicycle Annie!

SPECIAL THANKS to our friends at Kannah Creek for hosting us each year, providing 300 Watt Ale for our cause, and giving us 100% of the profits from the 300 Watt Ale sales!
Buy some Raffle tickets below for some GREAT PRIZES!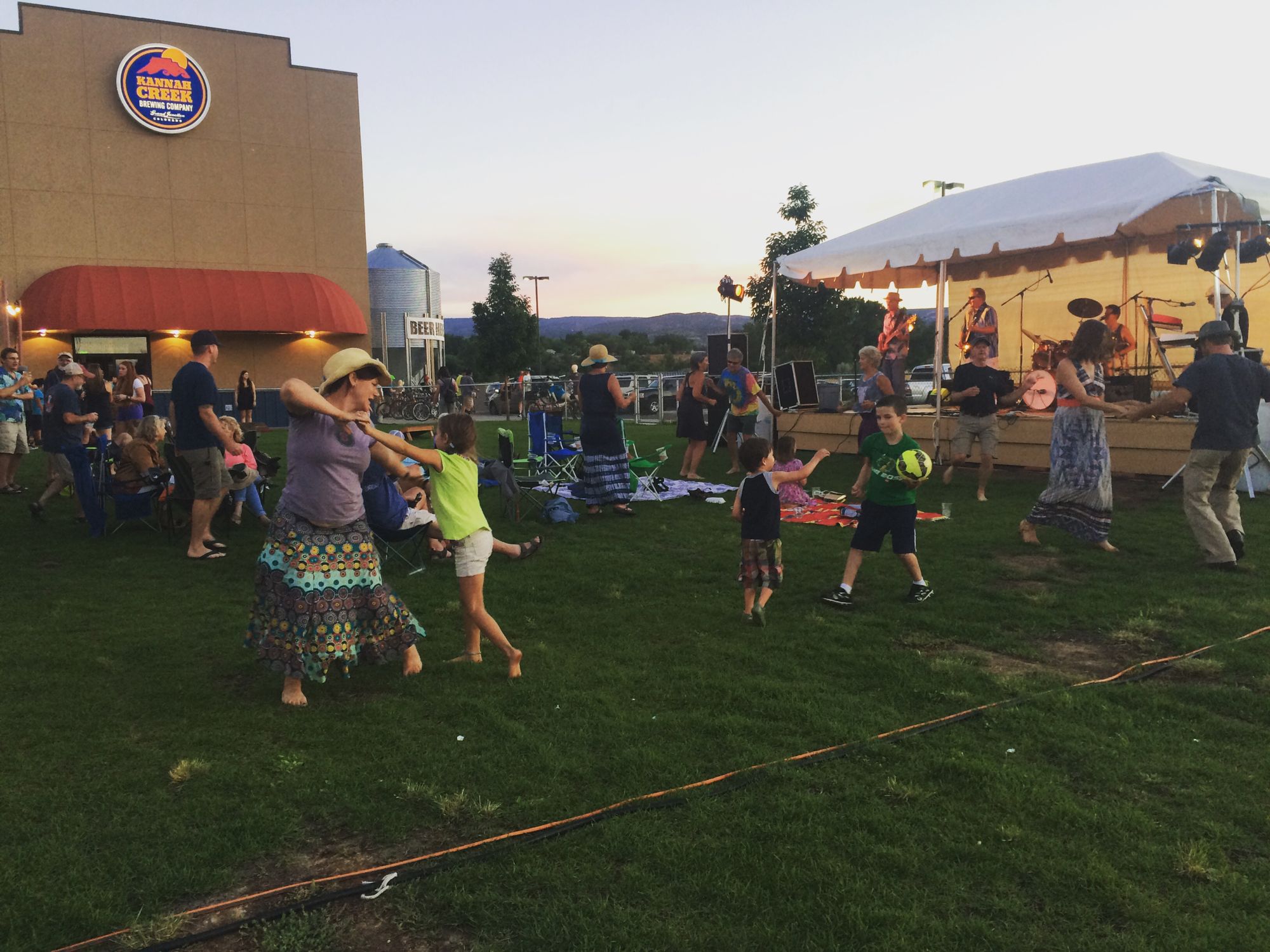 RAFFLE, RAFFLE, RAFFLE!
Enter to Win!
Brown Cycles gift certificate $1200
JB Hart Music gift certificate Korg SP500 digital keyboard valued at $1595
Palisade Café gift certificate $100
Face time Facials gift certificate $95
Wine Country Inn/with dinner at Caroline's $200
Hampton Inn Stay-cation gift certificate for 2 nights $300 plus Bin $50 GC
Western Colorado Center for the Arts gift certificate for family membership $50
Julie Glassman Indian Peaks necklace Gallery value $500
KAFM Season pass to the Radio Room value $500
Pagosa Four Corners Festival two three day passes $300
Main Street Bagels gift certificate $100
North Face Coat $145
Tickets are $10 each or 3 for $20 if you come into KAFM Studios today or if you wait til your at Radio Daze

Drawing is August 12, 2017 at 8:30pm
Location: Kannah Creek's Edgewater Brewery
905 Struthers Ave
need not be present to win

Grand Valley Public Radio Co, Inc
Raffle License 2017-12138


Community Events
What's happening around town?
---