Charts November 27th - December 3rd
Happy Friday! First week of December brings some BIG changes to our charts - no, really. A lot of debuts in each! Take a look:
Jazz
A new number one - in fact, almost the entire top 5 is new:
1 JOHN SCOFIELD Past Present Impulse!
2 JOHN ELLIS & DOUBLE WIDE Charm
3 CORY WEEDS AND THE JEFF HAMILTON TRIO This Happy Madness Cellar Live
4 KIM NAZARIAN Some Morning Self-Released
5 JOHN PIZZARELLI Midnight McCartney Concord
6 GEORGE VARGHESE Back In Time Self-Released
7 LAFAYETTE HARRIS JR. TRIO Bend To The Light AIRMAN
8 JEFF BENEDICT BIG BAND Holmes Tapestry
9 JAZZ AT LINCOLN CENTER ORCHESTRA WITH WYNTON MARSALIS Live In Cuba Blue Engine
10 GAETANO LETIZIA/WILBUR KREB/MIKE CLARK Froggy And The Toads
World
Almost the same here, a lot of new names, and Stick Figure moves up into that Top Spot!
1 STICK FIGURE Set In Stone Ruffwood
2 JONNY GREENWOOD/SHYE BEN TZUR/RAJASTHAN EXPRESS Junun Nonesuch
3 SOULJAZZ ORCHESTRA Resistance Strut
4 PROTOJE Ancient Future Mr. Bongo
5 MICHAEL FRANTI AND SPEARHEAD Once A Day Rise Up [EP] Concord-Fantasy
6 GRUPO FANTASMA Problemas Blue Corn
7 BLACK MASALA I Love You Madly Self-Released
8 EMPRESARIOS The Vibes Self-Released
9 KARAVAN SARAI PROJECT Woven Landscapes Electrofone
10 JOSS JAFFE Dub Mantra Sangha Tataouine
College
Lucero can't be beat - but there are some new names coming up in the Top 10...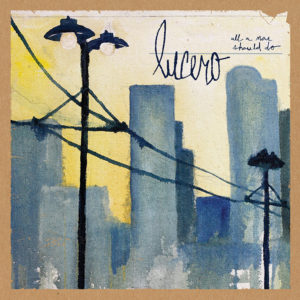 1 LUCERO All A Man Should Do ATO
2 ST. GERMAIN St. Germain Nonesuch
3 SHEEPDOGS Future Nostalgia Dine Alone
4 CASHAVELLY MORRISON The Kingdom Belongs To A Child Self-Released
5 WONKY TONK Stuff We Leave Behind Self-Released
6 PHASES For Life Warner Bros
7 BLITZEN TRAPPER All Across This Land Vagrant
8 GIVERS New Kingdom Glassnote
9 DRIVE-BY TRUCKERS It's Great To Be Alive! ATO
10 YAWPERS American Man Bloodshot
Roots
Definitely some movement in the Top 5, a few new names, and a new #1:
1 SHAWN MULLINS My Stupid Heart
2 CHRIS ISAAK First Comes the Night
3 KIM SIMMONDS & SAVOY BROWN The Devil to Pay
4 BILLY GIBBONS & THE BFG'S Perfectamundo
5 JUDY COLLINS Strangers Again
6 THE JIMMYS Hot Dish
7 WIDESPREAD PANIC Street Dogs
8 MIKE ZITO & THE WHEEL Keep Coming Back
9 DUDLEY TAFT Skin and Bones
10 ANTHONY GERACI AND THE BOSTON BLUES ALL-STARS Fifty Shades of Blue
More new music is always coming! Keep listening to KAFM for the best!