Charts for February 27 - March 5
Our first week of March brings us some new names on the charts! And a lot of familiar ones:
Jazz - Bill Frisell keeps that top spot this week...
1 BILL FRISELL Guitar In The Space Age! (OKeh)
2 ANNIE LENNOX Nostalgia (Blue Note)
3 OATMEAL JAZZ COMBO (Whole Wheat Oats)
4 JAGA JAZZIST '94-'14 (Ninja Tune)
5 JAMES FARM City Folk (Nonesuch)
6 AL MUIRHEAD It's About Time (Chronograph)
7 JEREMY PELT Tales, Musings, And Other Reveries (HighNote)
8 TOM HARRELL Trip (HighNote)
9 MICROSCOPIC SEPTET Manhattan Moonrise (Cuneiform)
10 TIM FARRELL Cascadia (Magrathea)
World - There are a few debuts this week on our World chart,
Quick read more or view full article
with Intednded Immigration back up!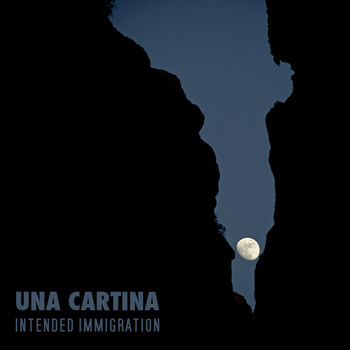 1 INTENDED IMMIGRATION Una Cartina (Wooden Hat)
2 IREESH LAL Ethnotronica (Self-Released)
3 TERRA GUITARRA Firelight (Arc)
4 QUITAPENAS Quitapenas (White Iris)
5 RED BARAAT Gaadi Of Truth (Sinj)
6 DOM LA NENA Soyo (Six Degrees)
7 CHIMURENGA RENAISSANCE Kudada Nekuva Munhu Mutema (Brick Lane)
8 REBEL TUMBAO Rebel Tumbao (Sacred Rhythm)
9 PAA KOW Ask (Self-Released)
10 FANTASMA Eye Of The Sun [EP] (Soundway)

College - Look at how many new names there are here!




1 STEVE EARLE Terraplane (New West)
2 JD MCPHERSON Let The Good Times Roll (Rounder)
3 RYAN BINGHAM Fear And Saturday Night (Axster Bingham)
4 BELLE AND SEBASTIAN Girls In Peacetime Want To Dance (Matador)
5 DECEMBERISTS What A Terrible World, What A Beautiful World (Capitol)
6 CHAPPO Celebrate [EP] (Votiv)
7 CROOK AND THE BLUFF Down To The Styx (Self-Released)
8 ROBERT EARL KEEN Happy Prisoner: The Bluegrass Sessions (Dualtone)
9 TOMAS PAGAN MOTTA Tomas Pagan Motta (Eight Gang)
10 DISTRICTS A Flourish And A Spoil (Fat Possum)

Roots - The Mavericks keep up on this chart once again:




1 THE MAVERICKS Mono (Valery Music)
2 SKYLA BURRELL BAND Blues Scars (Redeye)
3 HARRISON KENNEDY This is From Here (Electrofi)
4 BLUES DISCIPLES Big Beat (Land O Blues)
5 MIKE ZITO AND THE WHEEL Songs From the Road (Ruf Records)
6 JEFF JENSEN Morose Elephant (Swing Suit)
7 TINSLEY ELLIS Tough Love (Heartfixer)
8 TAS CRU You Keep the Money (Crustee Tees)
9 LILLY HIATT Royal Blue (NormalTown)
10 JIM ED BROWN In Style Again (Plowboy)

We're getting more and more new music in all the time - keep it tuned to see who climbs up the charts! Read Less