Music Charts for January!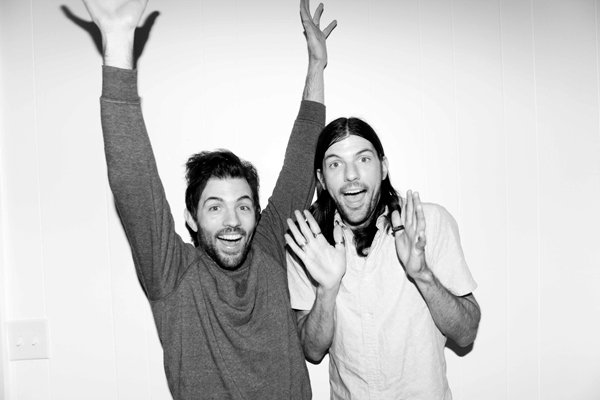 Each month, I get to go on air and bring you our top five in each genre, for that entire month. Here's what we've been absolutely loving in January at KAFM!
Jazz –
This month, Ahmad Jamal takes the top spot again, with his release, "Saturday Morning," while Trombone Shorty climbs back up from number five to number three. Claudette makes her way up to the second spot – her first appearance for her newest release.
Ahmad Jamal – "Saturday Morning"
Claudette – "Infernal Piano Plot…Hatched!"
Trombone Shorty – "Say That To Say This"
Dave Bennett – "Don't Be That Way"
Chaise Lounge – Quick read more or view full article

"Dot Dot Dot"
World –
Another very reggae month for our World Charts! Must be the cold weather… Or the amazing music these guys are putting out lately. Bombay Dub Orchestra is the only release that isn't tropical, but no less popular.
Katchafire – "Best So Far"
Alborosie – "Sound the System"
William Onyeabor – "Who is William Onyeabor?"
Bombay Dub Orchestra – "Tales from the Grand Bazaar"
P-Nuckle – "The System"
College –
The Avett Brothers are
unstoppable.
They've been at the top of every chart for the past two months, also taking the honors of most played station-wide, in December and January. But Sharon Jones' new R&B release isn't far behind…
The Avett Brothers – "Magpie and the Dandelion"
Sharon Jones and the Dap Kings – "Give the People What They Want"
Elvis Costello and the Roots – "Wise Up Thought: Remixes"
Billie Joe and Norah – "Foreverly"
The Head and the Heart – "Let's Be Still"
Roots –
Roots is the most volatile chart at the station, simply because our favorite genres are all grouped here. This month, however, these names have constantly been in the Top Ten, including Colorado natives, Elephant Revival.
Tinsley Ellis – "Midnight Blue"
Downchild – "Can You Hear the Music"
Tommy Castro – "The Devil You Know"
Becky Barksdale – "The 2120 Sessions"
Elephant Revival – "These Changing Skies"
The charts at KAFM are always changing, and we're always getting spectacular new music in. I'm happy to say that our charts are unlike anybody else's because of the range of music we play. Be sure to tune in to hear the best in new music, and keep an eye out for our weekly charts on our Facebook page, and via our website, at kafmradio.org!
Read Less