Charts for August 16-22
A lot of new music played this past week! All new charts this week!
Jazz - A returning number one, and some new names working their way up!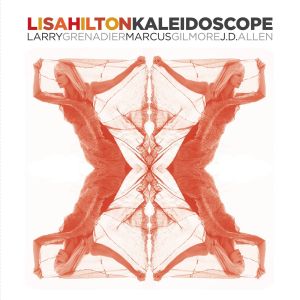 1. Lisa Hilton - Kaleidoscope (Self)
2. Singer and the Songwriter - What a Difference a Melody Makes (Self)
3. Dexter Johnson and Le Super Star de Dakar - Live a l'Etoile (Teranga Beat)
4. Toni Lincoln - Toni Lincoln (Nuwrinkle)
5. John A Lewis Trio - One Trip Out (Valateri)
6. Dave Douglas and Uri Caine - Present Joys (Greenleaf)
7. Cory Weeds - As of Now (Cellar Live)
8. Elias Haslanger - Live at the Gallery (Cherrywood)
9. Freda Payne
Quick read more or view full article
- Come Back to Me Love (Artistry)
10. Craig Wuepper - Storytelling (Cellar Live)

World - A very varied section this week, and a new top spot!




1. Tribal Seeds - Representing (Self)
2. Pacifika - Amor Planeta (Six Degrees)
3. Saor Patrol - Outlander (Arc Music)
4. Bio Ritmo - Puerta Del Sur (Vampisoul)
5. Peliroja - Injusticia (Chulo)
6. Bossacucanova - Our Kind of Bossa (Six Degrees)
7. Palo! - Live (Rolling Pin)
8. Abstrakto - Abstrakto (PurpleHaus)
9. Bombay Royale - The Island of Dr. Electrico (Hope Street)
10. Deben Bhattacharya - Music of the Santal Tribe (Arc Music)

College - Nikki Lane stays in the top spot again, but there is some new names in the top 10:




1. Nikki Lane - All Or Nothin' (New West)
2. Conor Oberst - Upside Down Mountain (Nonesuch)
3. Old Crow Medicine Show - Remedy (ATO)
4. Spoon - They Want My Soul (Loma Vista)
5. Hamilton Leithauser - Black Hours (Ribbon)
6. Raveonettes - Guide to Pe-ahi (Beat Dies)
7. Horrors - Luminous (XL)
8. You Me and Apollo - Sweet Honey (AA DUel Monopoly)
9. Hobart W. Fink - Back and Forth Forever (All Scene Eye)
10. Black Keys - Turn Blue (Nonesuch)

Roots - A fairly similar top five, but all great music.




1. Eric Clapton & Friends - The Breeze: An Appreciation of JJ Cale (Surfdog)
2. John Hiatt - The Terms of My Surrender (New West)
3. Elvin Bishop - Can't Even Do Wrong (Alligator Records)
4. Tom Petty & The Heartbreakers - Hypnotic Eye (Warner)
5. Red June - Ancient Dreams (Organic Records)
6. Monkey Junk - All Frequencies (Stony Plain Records)
7. Red Molly - The Red Album (Self)
8. Alexis P. Suter Band - Love the Way You Roll (American Showplace)
9. Mollie O'Brien & Rick Moore - Love Runner (Remington Road Records)
10. Pert Near Sandstone - The Hardest Part of Leaving (Self)

Keep it tuned for more new music on KAFM! Read Less