Charts for February 13 - 19
Brand new charts this week! A couple of returns to #1, though...
Jazz - James Farm moves on up - knocking down Nikki Yanofsky even more, as well as Larry Corban...
1 JAMES FARM City Folk (Nonesuch)
2 BILL FRISELL Guitar In The Space Age! (OKeh)
3 2CELLOS Celloverse (Sony)
4 ANNIE LENNOX Nostalgia (Blue Note)
5 HANK MARVIN Django's Castle (Mtm Music Pty)
6 NIKKI YANOFSKY Little Secret (A440)
7 JACOB FRED JAZZ ODYSSEY Worker (Royal Potato Family)
8 JAGA JAZZIST '94-'14 (Ninja Tune)
9 LARRY CORBAN AND THE APERTURISTIC TRIO The Corbanator (Nabroc)
10 CONNIE EVINGSON All The Cats Join In (Minnehaha)
World - There is
Quick read more or view full article
some noticeable movement in this chart, but Intended Immigration holds on to that top spot!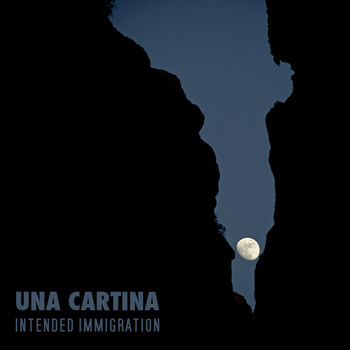 1 INTENDED IMMIGRATION Una Cartina (Wooden Hat)
2 REBEL TUMBAO Rebel Tumbao (Sacred Rhythm)
3 RED BARAAT Gaadi Of Truth (Sinj)
4 TERRA GUITARRA Firelight (ARC)
5 IREESH LAL Ethnotronica (Self-Released)
6 PAA KOW Ask (Self-Released)
7 HORSEMAN Dawn Of The Dread (Mr. Bongo)
8 HOSSAM RAMZY Sabla Tolo 4 (Arc Music)
9 PARADISE BANGKOK MOLAM INTERNATIONAL BAND 21st Century Molam (Studio Lam)
10 FANTASMA Eye Of The Sun [EP] (Soundway)

College - A few debuts, and a few familiar names here:




1 JD MCPHERSON Let The Good Times Roll (Rounder)
2 STEVE EARLE Terraplane (New West)
3 DECEMBERISTS What A Terrible World, What A Beautiful World (Capitol)
4 TEMPERANCE MOVEMENT The Temperance Movement (Concord-Earache)
5 BELLE AND SEBASTIAN Girls In Peacetime Want To Dance (Matador)
6 NATIONAL PARKS Young (Self-Released)
7 RYAN BINGHAM Fear And Saturday Night (Axster Bingham)
8 ZELLA DAY Zella Day (Pinetop-B3SCI)
9 PARQUET COURTS Content Nausea (What's Your Rupture?)
10 MARIACHI EL BRONX Mariachi El Bronx (III) (ATO)

Roots - There are quite a few new names popping up this week - a new #1, too!




1 TAS CRU You Keep the Money (Crustee Tees)
2 THE MAVERICKS Mono (Valory Music)
3 ERIC NODEN & JOE FALISKO On the Move (Roots Duo)
4 DA FOSTER The Real Thing (Vizztone)
5 GALLOWAY & KELLIHER Wild Dogs (Lakehouse)
6 SMOKIN' JOE KUBEK & BNOIS KING Fat Man's Shine Parlor (Blind Pig)
7 ROLY PLATT Inside Out (Self-Released)
8 THE GET RIGHT BAND Bass Angel Treble Angel (Self-Released)
9 BALKUN BROTHERS Redrova (Self-Released)
10 JEFF CHAZ Chronicles (JCP Records)

A lot of great new music keeps coming in! Stay tuned for more! Read Less