Charts for March 20 - 26
We have a lot of new names all over the charts this week!
Jazz: We have a new number one, and a few debuts on this chart!
1 RONGETZ FOUNDATION Kiss Kiss Double Jab (Heavenly Sweetness)
2 OATMEAL JAZZ COMBO Whole Wheat Oats (Self-Released)
3 RAPHAEL WRESSNIG Soul Gumbo (Self-Released)
4 DANA LANDRY QUARTET Standard Elevation (Artist Alliance)
5 KEVIN EUBANKS AND STANLEY JORDAN Duets (Mack Avenue)
6 BRIAN PARESCHI Brian Pareschi And The B P Express (Self-Released)
7 CHARLES RUGGIERO Boom Bang, Boom Bang! (Rondette)
8 SASHA'S BLOC Heart On Fire (Self-Released)
9 LA LUCHA Standards, Not Standards (Blue Line)
10 MIKE OSBORNE Dawn (Cuneiform)
World -
Quick read more or view full article
Intended Immigration stays on top, but a few new names crop up: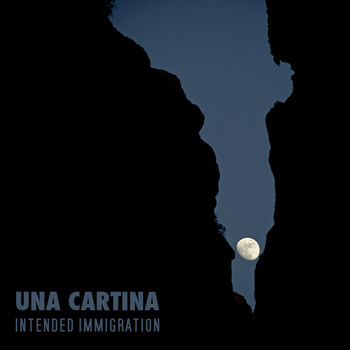 1 INTENDED IMMIGRATION Una Cartina (Wooden Hat)
2 PERUQUOIS The Original Essence (Self-Released)
3 NIYAZ The Fourth Light (Six Degrees)
4 DENGUE FEVER The Deepest Lake (Tuk Tuk)
5 RED BARAAT Gaadi Of Truth (Sinj)
6 IBEYI Ibeyi (XL)
7 SKINTS FM (Easy Star)
8 QUITAPENAS Quitapenas (White Iris)
9 BATIDA Dois (Soundway)
10 DOM LA NENA Soyo (Six Degrees)

College - Steve Earle takes that top spot again this week, and the Decemberists hold strong in the top 5...




1 STEVE EARLE Terraplane (New West)
2 VESPERS Sisters And Brothers (Tone Tree-Black Suit)
3 LOW CUT CONNIE Hi Honey (Contender)
4 BRANDI CARLILE The Firewatcher's Daughter (ATO)
5 DECEMBERISTS What A Terrible World, What A Beautiful World (Capitol)
6 HUSBAND The Money (Husband)
7 SASKWATCH Nose Dive (NorthSide)
8 COLLEEN GREEN I Want To Grow Up (Hardly Art)
9 ALL WE ARE All We Are (Domino)
10 RYAN BINGHAM Fear And Saturday Night (Axster Bingham)

Roots - A few new names in here, and for the second week in it's second week here, Mark Knoplfer takes that top spot!




1 MARK KNOPFLER Tracker (Verve)
2 GHOST TOWN BLUES BAND Hard Road to Hoe (Self-Released)
3 LILLY HIATT Royal Blue (Normaltown)
4 PAULA BOGGS BAND Carnival of Miracles (Self-Released)
5 ASLEEP AT THE WHEEL Still the King: Celebrating the Music of Bob Wills and the Texas Playboys (Bismeaux Records)
6 TOOTS LORRAINE Make It Easy (Self-Released)
7 MY OWN HOLIDAY Reason to Bleed (Electro Groove)
8 DANIELLE NICOLE Advance EP (Conchord)
9 VARIOUS ARTISTS 20 Years Anniversary - Ruf Records (Ruf Records)
10 KEITH GREENINGER Soul Connection (WNS Group)

Keep listening for more great new music - only at KAFM! Read Less