Charts October 23rd - 29th
Tonight is Zombie Prom for KAFM! Come on out and dance with us! For our last week (and charting day) of October, here's how we stack up:
Jazz
Some movement, a new #1, and some debuts down the line: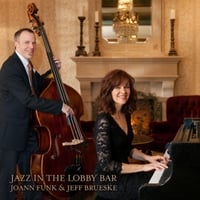 1 JOANN FUNK AND JEFF BRUESKE Jazz In The Lobby Bar Self-Released
2 JOHN PIZZARELLI Midnight McCartney Concord
3 FRANK VIGNOLA AND VINNY RANIOLO Swing Zing! Self-Released
4 JAZZ AT LINCOLN CENTER ORCHESTRA WITH WYNTON MARSALIS Live In Cuba Blue Engine
5 TERENCE BLANCHARD AND THE E COLLECTIVE Breathless Blue Note
6 LEE RITENOUR A Twist Of Rit Concord
7 BLACK VIOLIN Stereotypes Universal
8 BILL WARFIELD AND THE
Quick read more or view full article
HELL'S KITCHEN FUNK ORCHESTRA Mercy, Mercy, Mercy Blujazz
9 ARTURO SANDOVAL Live At Yoshi's ALFI
10 WESTERN STANDARD TIME A Big Band Tribute To The Skatalites, Vol. 2 Vintage Vault

World

Some new names popping up! But, SoulJazz takes the cake again!




1 SOULJAZZ ORCHESTRA Resistance Strut
2 TRIBECASTAN Goddess Polka Dottess Evergreene Music
3 BUCKMAN COE Malama Ka 'Aina Tonic
4 CEU Live Six Degrees
5 EMPRESARIOS The Vibes Self-Released
6 DABY TOURE Amonafi Cumbancha
7 BOOGAT Neo-Reconquista Maisonette
8 NATTALI RIZE AND NOTIS New Era Frequency One Rebel Creative
9 NATION BEAT Carnival Caravan Self-Released
10 SOUL SUGAR All I Know [7-inch]

College

A huge debut for Pure Bathing Culture's latest release, in at #5!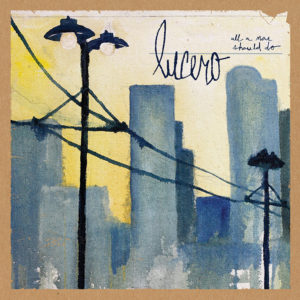 1 LUCERO All A Man Should Do ATO
2 ARCS Yours, Dreamily Nonesuch
3 WIDESPREAD PANIC Street Dogs
4 BLITZEN TRAPPER All Across This Land Vagrant
5 PURE BATHING CULTURE Pray For Rain Partisan
6 RYAN ADAMS 1989 Pax-Am-Blue Note
7 BEIRUT No No No 4AD
8 FOALS What Went Down Warner
9 BEACH HOUSE Thank Your Lucky Stars Sub Pop
10 WAVVES V Ghostramp-WBR

Roots

Colorado Jam Band tops us off this week, debuting at #1 with their latest live release!




1 THE STRING CHEESE INCIDENT Rhythm of the Road, Volume 2
2 TOMMY KEENE Laugh in the Dark
3 DON HENLEY Cass County
4 NIKKI HILL Heavy Hearts Hard Fists
5 SUGAR & THE HI LOWS High Roller
6 COLIN LINDEN Rich in love
7 KEVIN SELFE Buy My Soul Back
8 KAREN LOVE Ten Miles of Bad Road
9 HAPPY TRAUM Just For the Love of It
10 CHRIS DANIELS & THE KINGS Funky to the Bone

Happy Haunting!
Read Less