Charts&Adds: January 30 - February 5
So from now on I'm going to be showing your our TOP ADDS as well for each chart!
What's a TOP ADD you say? Here's my spiel:
TOP ADDS
Our charts show what we've been playing within the last week, but ADDS are a little different.
ADDS
are things we got in
THIS WEEK
that
have yet to spin
, BUT we think they're going to do well, we're excited about them, and
really enjoy them ourselves! So I
Quick read more or view full article
showed our TOP ADDS this week, and then added some genre info next to each artist. One of the
best ways for artists we care about to do well is to spin them ourselves! Feel free to check them out. I'll be putting them in the studio
today/tomorrow. And remember, if you hear an artist/band during the week that you LOVE, shoot me that email! I'll put it in for consideration as a TOP ADD on the following Tuesday.

Other question to answer, "What exactly IS Top 200?"


TOP 200 essentially includes all genres of music except some roots.
It really depends on the routes the artists take with their promoter/management whether or not they'll be eligible for CMJ charts. So
some roots musicians (take Angela Perley for example) show up on CMJ! While others are too independent/focused on other charts to
want to be on CMJ. That being said, CMJ does stand for COLLEGE MUSIC JOURNALISM, so you can assume that some artists may
not be entirely interested in the stations that contribute. BUT CMJ is widely used by College/Non-Commercial stations across the
country, it is most certainly not just colleges.
So TOP 200 for the most part means just that, the TOP 200 artists spinning at your station.


Anyway, now that that's out of the way, let's talk spins!
ROOTS

1 SMOOTH HOUND SMITH Sweet Tennessee Honey
2 SAM LEWIS Waiting On You
3 CHRIS ISAAK First Comes the Night
4 THE WESTIES West Side Stories
5 JOHN DEL TORO RICHARDSON Tengo Blues
6 KING LOUIE AND LARHONDA STEELE Rock Me Baby
7 JOHNNY RAWLS Tiger in a Cage
8 BENNY TURNER When She's Gone
9 RACKY THOMAS Goin' Home
10 TOMMY Z Blizzard of Blues
TOP 200 ADDS

1
MARLON WILLIAMS
Marlon Williams
Liberation
2
DONKEYS
Midnight Palms
Easy Sound
3
DR. DOG
The Psychedelic Swamp
Anti
4
FIELD MUSIC
Commontime
Memphis Industries
5
EDWARD SHARPE AND THE MAGNETIC ZEROS
"No Love Like Yours" [Single]
TOP 200 CHARTS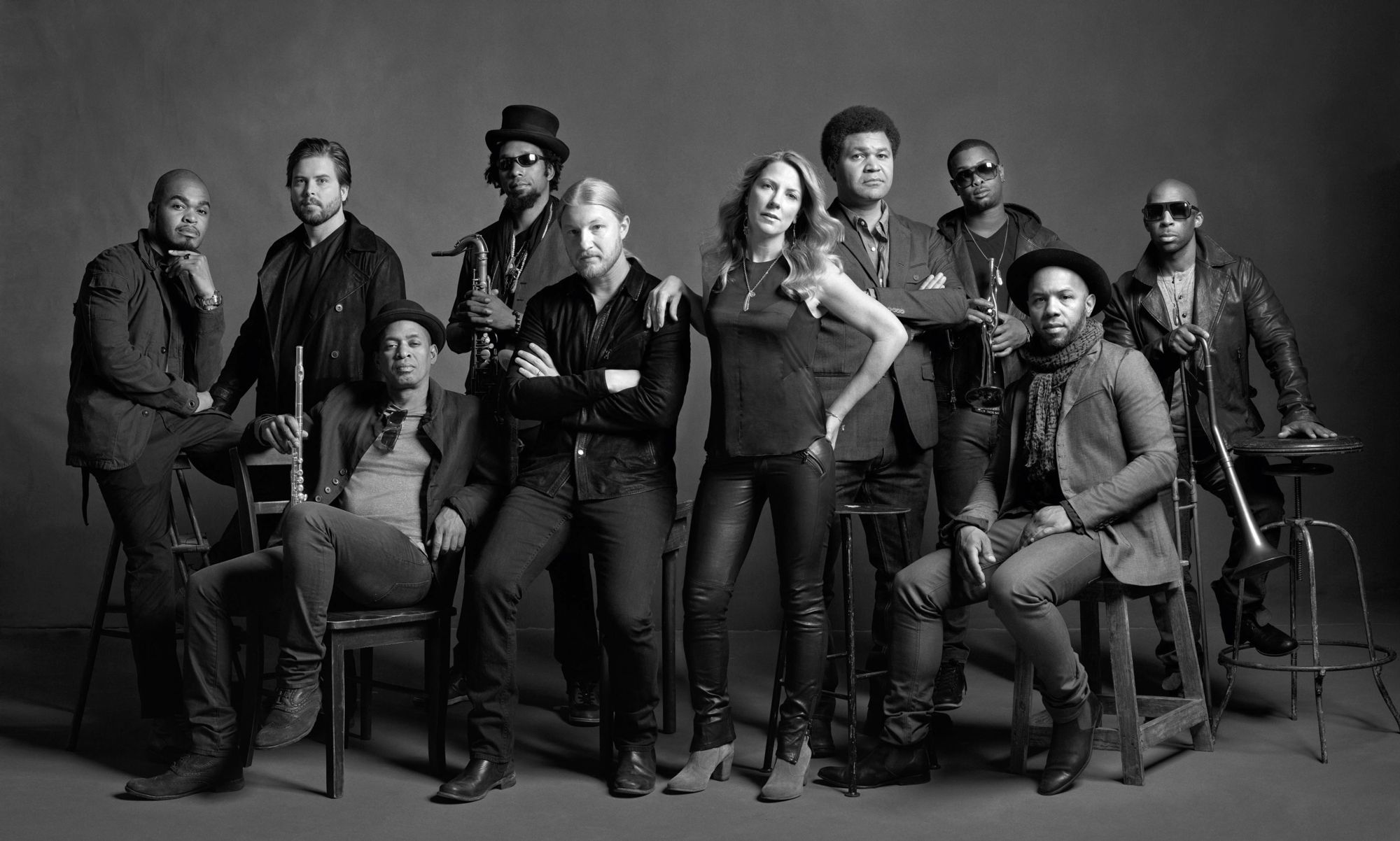 1
TEDESCHI TRUCKS BAND
Let Me Get By
Concord
2
STICK FIGURE
Set In Stone
Ruffwood
3
JAMES HUNTER SIX
Hold On!
Daptone
4
CHRIS ISAAK
First Comes The Night
Vanguard
5
CAGE THE ELEPHANT
Tell Me I'm Pretty
RCA
6
THE PINES
Above The Prairie
Red House
7
RECORD COMPANY
Give It Back To You
Concord
8
MIRANDA LEE RICHARDS
Echoes Of The Dreamtime
Invisible Hands
9
PHOTO OPS
Vacation
Bad Friend
10
SHEARWATER
Jet Plane And Oxbow
SUB POP
11
MASS GOTHIC
Mass Gothic
SUB POP
12
ANGELA PERLEY AND THE HOWLIN' MOONS
Homemade Vision
13
ADRIAN YOUNGE
Something About April II
Linear Labs
14
BEACH HOUSE
Thank Your Lucky Stars
Sub Pop
15
REED TURNER
Native Tongue
Self-Released
16
VILLAGERS
Where Have You Been All My Life
Domino
17
ANE BRUN
When I'm Free
Balloon Ranger
18
HEY MARSEILLES
Hey Marseilles
Shanachie
19
CHAIRLIFT
Moth
Columbia
20
JULIEN BAKER
Sprained Ankle
6131
21
NIGHT BEATS
Who Sold My Generation
Heavenly
22
NAP EYES
Thought Rock Fish Scale
Paradise of Bachelors
23
JENNY GILLESPIE
Cure For Dreaming
Narooma
24
ST. GERMAIN
St. Germain
Nonesuch
25
ELEANOR FRIEDBERGER
New View
Frenchkiss
26
HIGH HIGHS
Cascades
Pias
27
DAWN LANDES AND PIERS FACCINI
Desert Songs [EP]
Six Degrees
28
MONEY
Suicide Songs
Bella Union
29
BESNARD LAKES
A Coliseum Complex Museum
Jagjaguwar
30
DAVID BOWIE
Blackstar
Columbia
JAZZ ADDS

1
JEFF COFFIN WITH CALEB CHAPMAN'S CRESCENT SUPER BAND
The Inside Of The Outside
Ear Up
2
ADISON EVANS
Hero
Aditone
3
ERENA TERAKUBO
Time For Love
Cellar Live
4
HERLIN RILEY
New Direction
Mack Avenue
5
CHAMPIAN FULTON
After Dark
Gut String
JAZZ CHARTS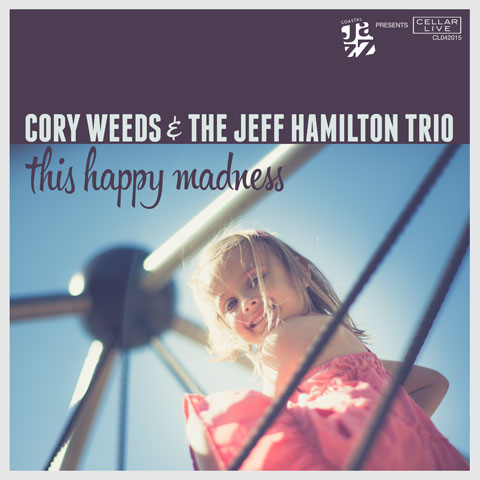 1
CORY WEEDS AND THE JEFF HAMILTON TRIO
This Happy Madness
Cellar Live
2
CLAUDETTES
No Hotel
Yellow Dog
3
BILL FRISELL
When You Wish Upon A Star
OKeh
4
MILOS
Blackbird: The Beatles Album
Mercury Classics
5
KENNETH SALTERS HAVEN
Enter To Exit
Destiny
6
CYRILLE AIMEE
Let's Get Lost
Mack Avenue
7
CHRIS CONTE
Our Love Will Last
Self-Released
8
BLACK VIOLIN
Stereotypes
Universal
9
SVETLANA AND THE DELANCEY FIVE
Night At The Speakeasy
oa2
10
CLARE FISCHER
Out Of The Blue
Self-Released
WORLD ADDS

1
SULTANS OF STRING
Subcontinental Drift
McKhool
2
SOLAS
All These Years
Self-Released
3
IBRAHIM MAALOUF
Kalthoum
Impulse
WORLD CHARTS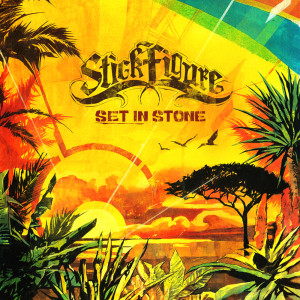 1
STICK FIGURE
Set In Stone
Ruffwood
2
BAABA MAAL
The Traveler
Palm
3
KARAVAN SARAI PROJECT
Woven Landscapes
Electrofone
4
RAZTERIA
Aventurera
Asteria
5
ST. GERMAIN
St. Germain
Nonesuch
6
BLACK MASALA
I Love You Madly
Self-Released
7
BROOKLYN FUNK ESSENTIALS
Funk Ain't Ova
DORADO
8
EVA SALINA
Lema Lema
Vogiton
9
SOAPKILLS
The Best Of Soapkills
Crammed
10
JONNY GREENWOOD/SHYE BEN TZUR/RAJASTHAN EXPRESS
Junun
Nonesuch
Read Less
Charts - Fall Membership Drive Edition!
Today we have a very special edition of the Charts! This is the first day of our Fall 2015 Membership Drive, so we'll be going over a few of our favorites from the past 6 months!
The Charts here on KAFM are specific to KAFM - you only hear these, well, here. They're compiled from our playlists and your requests. KAFM is the only place in the Valley you hear this music, and these charts are the only ones you'll find in the state! You hear the music throughout the week, and we just recap it for you - it's the best of the best. The best part about the Charts, is that it integrates ALL programmers at KAFM,
Quick read more or view full article
ALL music genres, Local Music, and we get to share them on air, and right here. Give us a call at 241 -8801 to support The Charts, or become a member HERE!

Without further ado, here's our favorites!

Jazz

We're starting way back in April, and at the time, David Sanborn was dominating our Jazz Charts, along with Cory Weeds - couple of straight ahead players. Throughout the summer, we enjoyed a little Latin Jazz and Gypsy Jazz - something abou the heat... And now, for the past few weeks, we're REALLY into the newest live album from Jazz at Lincoln Center Orchestra with Wynton Marsalis - 2015 summer has been really fun!




Featured:
Jazz at Lincoln Center Orchestra with Wynton Marsalis
Gypsophilia
Wayne Wallace Latin Jazz Quintet
Cory Weeds
David Sanborn

World

Traditionally, Reggae and Latin beats have been favorites at KAFM, and this summer was no different. Xavier Rudd debuted on the KAFM World Charts back in April - around our last Drive - and continued to keep the top spot for weeks. Bomba Estereo and Chico Trujillo created some movement throughout the summer, bringing us that Latin music we are always craving here. Nattali Rize and Notis debuted low on the charts, but once her rebel Reggae beats were heard, she couldn't be stopped. And now, we're back to the Latin beat - SoulJazz Orchestra has quickly climbed the charts, and they don't show signs of stopping.




Featured:
The SoulJazz Orchestra
Nattali Rize & Notis
Chico Trujillo
Bomba Estereo
Xavier Rudd & The United Nations

College

Our Charts are always moving, and feature a lot of genres - mostly in Alternative forms (Rock, Pop, Americana, and R&B). That's what we're revisiting today - from the Decemberists early release this year that stayed high on the charts into Spring, to the already Best of 2015 contender Courtney Barnett (oddly enough, they toured together this Spring) providing us our alternative rock, and the Alabama Shakes rocker and Leon Bridges with our R&B. Lately, we can't stay away from those Southern Rockers and Alternative scene guys, Lucero. All of these titles dominated the College Charts this summer and fall: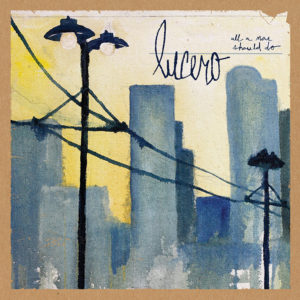 Featured:
Lucero
Leon Bridges
Alabama Shakes
Courtney Barnett
Decemberists

Roots

The Roots Charts are the most volatile at KAFM - ALWAYS changing. No surprise with so many genres pouring in - Blues, Bluegrass, Americana, Rock, and more. But, the Charts host a few names that stay on top, including a previous Radio Room performer, classic rocker, and more!




Featured:
Bob Malone
Warren Haynes
Gregg Allman
Zac Harmon
Honey Honey

KAFM hosts so much music, keep it tuned for more, and keep tuning in for the Charts to hear the very best! Read Less