Charts - Fall Membership Drive Edition!
Today we have a very special edition of the Charts! This is the first day of our Fall 2015 Membership Drive, so we'll be going over a few of our favorites from the past 6 months!
The Charts here on KAFM are specific to KAFM - you only hear these, well, here. They're compiled from our playlists and your requests. KAFM is the only place in the Valley you hear this music, and these charts are the only ones you'll find in the state! You hear the music throughout the week, and we just recap it for you - it's the best of the best. The best part about the Charts, is that it integrates ALL programmers at KAFM,
Quick read more or view full article
ALL music genres, Local Music, and we get to share them on air, and right here. Give us a call at 241 -8801 to support The Charts, or become a member HERE!

Without further ado, here's our favorites!

Jazz

We're starting way back in April, and at the time, David Sanborn was dominating our Jazz Charts, along with Cory Weeds - couple of straight ahead players. Throughout the summer, we enjoyed a little Latin Jazz and Gypsy Jazz - something abou the heat... And now, for the past few weeks, we're REALLY into the newest live album from Jazz at Lincoln Center Orchestra with Wynton Marsalis - 2015 summer has been really fun!




Featured:
Jazz at Lincoln Center Orchestra with Wynton Marsalis
Gypsophilia
Wayne Wallace Latin Jazz Quintet
Cory Weeds
David Sanborn

World

Traditionally, Reggae and Latin beats have been favorites at KAFM, and this summer was no different. Xavier Rudd debuted on the KAFM World Charts back in April - around our last Drive - and continued to keep the top spot for weeks. Bomba Estereo and Chico Trujillo created some movement throughout the summer, bringing us that Latin music we are always craving here. Nattali Rize and Notis debuted low on the charts, but once her rebel Reggae beats were heard, she couldn't be stopped. And now, we're back to the Latin beat - SoulJazz Orchestra has quickly climbed the charts, and they don't show signs of stopping.




Featured:
The SoulJazz Orchestra
Nattali Rize & Notis
Chico Trujillo
Bomba Estereo
Xavier Rudd & The United Nations

College

Our Charts are always moving, and feature a lot of genres - mostly in Alternative forms (Rock, Pop, Americana, and R&B). That's what we're revisiting today - from the Decemberists early release this year that stayed high on the charts into Spring, to the already Best of 2015 contender Courtney Barnett (oddly enough, they toured together this Spring) providing us our alternative rock, and the Alabama Shakes rocker and Leon Bridges with our R&B. Lately, we can't stay away from those Southern Rockers and Alternative scene guys, Lucero. All of these titles dominated the College Charts this summer and fall: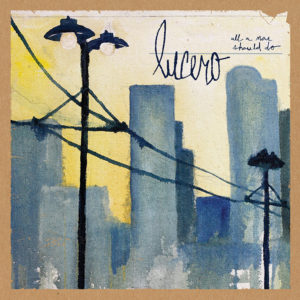 Featured:
Lucero
Leon Bridges
Alabama Shakes
Courtney Barnett
Decemberists

Roots

The Roots Charts are the most volatile at KAFM - ALWAYS changing. No surprise with so many genres pouring in - Blues, Bluegrass, Americana, Rock, and more. But, the Charts host a few names that stay on top, including a previous Radio Room performer, classic rocker, and more!




Featured:
Bob Malone
Warren Haynes
Gregg Allman
Zac Harmon
Honey Honey

KAFM hosts so much music, keep it tuned for more, and keep tuning in for the Charts to hear the very best! Read Less