Keith Rea in the Radio Room June 23rd!
Keith brings a wealth of experience to the stage as well as a variety of styles and genres. From love songs to train songs, Keith's lyrics conjure stories of people, places, and situations that feel both familiar and yet somehow fresh. His instrumental styling's cover the landscape from finger picked ballads to raucous twelve bar blues. Tickets are $12 in advance and $15 at the door. Doors open at 7pm show starts at 7:30. tickets available by calling 970-241-8801 or to purchase online click
here
KAFM is looking for a Part-Time Bookkeeper
Reports to: the Executive Director
Status/Work Schedule: Part-time (up to 24 hours/week), nonexempt. Work schedule may vary.
Effective: May 2017
JOB SUMMARY Under the direction of the Executive Director, is responsible for all accounting duties for KAFM, including accounts receivable and payable, creating monthly profit and loss and balance sheet reports, producing ad hoc financial reports as requested, and assisting with the budget process, including entering all information into Quickbooks. Also performs general clerical duties such as typing, filing, managing supplies, receiving visitors, answering phones, and data input. Assists with membership drives, the annual art auction, raffles, and other outreach events. Also assists in maintaining KAFM's facilities in a clean and organized manner.
if your interested, send your resume to
ramona@kafmradio.org
A Thank You to the supporters of Community Radio
Our Spring Member drive was a great success and we'd like to say thank you to all the volunteers and supporters who made it possible. Without their dedication to help answer phones, spin tunes and keep the ship afloat by picking up food and keeping the station rolling. We'd like to send a special thanks to all those Restaurants who supplied breakfast lunch and dinner so that our volunteers would be fueled up during the long days of fund raising. Thank you--- Il Bistro Italiano, Applebee's, The Cashmir Slipper, Hot Tomato Pizza, Pablo's Pizza, D'Orio's Pizza, Lois's Place, Blue Moon, Baron's, 357 Bar and Grill, The Wine Country Inn, Main Street Bagels, Cafe' Sol, Rockslide Brewery, Michael Angelos's Woodfired Pizza, Slice of Life Bakery, Mihaela's Bakery. Each of these businesses have our undying Thanks for being long time supporters of Community Radio.
KAFM is looking for volunteers for the Board of Directors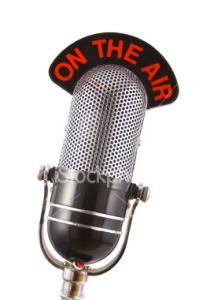 KAFM is looking for community oriented individuals who are interested in developing a vision for culture and radio in the Grand Valley. If you are interested in being on the Board of Directors for the funnest Radio Station in the Valley contact
boardmembers@kafmradio.org
. The KAFM Board of Directors meets the second Thursday of every month. Board meetings are open to the public, and we encourage listeners and community members to attend.
The Annual Membership Meeting for Grand Valley Public Radio will take place on Wednesday, April 19th, 2017 at 5:30 PM in the Radio Room at 1310 Ute Avenue. All current KAFM Members in good standing are invited to attend and vote on the two member-elected Board seats. If you cannot attend in person, written proxy forms for the election are available at the station, or on-line. For more information on KAFM, the Board of Directors, the Annual Member Meeting, or to access a proxy form, contact
boardmembers@kafmradio.org
or see the Board of Directors page at
kafmradio.org
Looking for New Tunes?
Check out the
KAFM Music Blog
! Weekly postings of new songs at KAFM, music events, and other music-related-phenomena.
Your Public Service Partner
KAFM is here for the community, working together with local non-profits to fulfill their missions to educate and improve the quality of life for everyone in the Grand Valley. If your non-profit organization has a message to share with our audience, please submit a PSA Request using our
contact form
, via fax at
(970) 241-0995
, or stop by our offices during business hours (Monday - Friday, 9am - 4pm).