Clyde and The Milltailers in the KAFM Radio Room August 25 at 7:30 pm
Clyde and the Milltailers is a Colorado based Alternative Folk trio that is influenced by early American music, history and folklore. Formed in Grand Junction Colorado By Steve "Clyde" Kilcrease and David Rowley in early 2014; the group's name is a local reference to radioactive uranium mill tailings that were used as foundation fill and sidewalks in their home town that at the time were not yet known to be dangerously radioactive. They have shared the stage with bands such as Head for the Hills, Lucas Nelson and the Promise of the Real, The Calamity Cubes, Tejon Street Corner Thieves, The Hasslers, RL Cole, and The Bridge City Sinners.
In April of 2014 the Band released their first full length album through Fusion Audio Solutions in Grand Junction. Tickets are $12 in advance and $15 at the door and may be purchased by calling (970) 241-8801, Ext 223 or online at
www.kafmradio.org
. Doors open at 7:00 p.m.
KAFM Classic Film Series Starting September 5th at 7pm
KAFM loves Film and we want to share our love of film by showing Classic Films from the 30's, 40's and 50's.
It's a great opportunity to learn a little about each of these films, view them and then discuss them. Every month on the First Tuesday the Radio Room will be showing great classic films.
Show starts at 7pm and tickets are $5. Popcorn, candy and Beverages will be available for enjoying with the movie. We're starting out the series with a comedy/mystery classic The Thin Man (1934) starring William Powell and Myrna Loy. For Schedule and Tickets click
here
David Starr September 9th 7:30pm in the Radio Room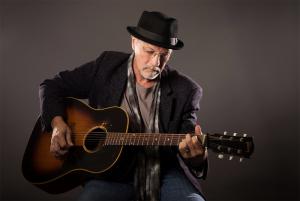 With Arkansas roots and Colorado wings, David Starr has been making music since the age of 10. He is an Americana singer/songwriter, multi-instrumentalist and producer with hundreds of live shows and seven releases under his belt both as a solo artist, duo artist and member of the David Starr Band. His new release, a six-song EP entitled The Head And Heart was produced and arranged by John Oates in April of 2017. The project was recorded at Addiction Sound in Nashville in February and features five David Starr originals and one re-imagined 1960's classic. His 2016 CD, Love And Sabotage, is a 15-song collection that features original compositions, co-writer collaborations and two covers. The new release also showcases Starr's many influences ranging from Southern California country rock to Delta blues to folk. The songs were recorded in several studios with the help of session veterans from Nashville, Denver and Aspen. Tickets are $12 in advance and $15 at the door. Doors Open at 7pm. Tickets available
here
or by calling 970-241-8801 or coming into KAFM at 1310 Ute Ave
Radio Daze Thank You from KAFM!
We At KAFM want to Thank everyone for the great turn out this year at Radio Daze. Thank you to Edgewater Brewery and Kannah Creek for hosting the event and for brewing the 300 Watt Ale just for us. Also Thank You to all the Businesses that Donated the prizes...Brown's Cycles, JB Hart Music, Facetime Facials, The Palisade Cafe 11.0, Main Street Bagels, The Art Center, Hampton Inn, Bin 707 Food Bar, Folk West and the Wine Country Inn and Carolines, Alpine Bank and Julie Glassman Fine Art Jewelry.
We also want to thank the Bands that came out to support us--Zach Grant, Thomasina Russell and Friends and Bicycle Annie who kept the tunes flowing all afternoon.
​Thank You Everyone!
Congratulation to our winners in the raffle
Browns Cycles $1200 GC-Terry Sollar
Korg SP500 Keyboard from JB Hart-Gail Gerson
Wine Country Inn stay with Dinner at Carolines-Martha Graf
2 Night Hampton Inn stay-cation with Bin 707 GC-Scott Hall
Palisade Cafe 11.0 $100 GC-Steve Weisman
Mainstreet Bagels $100 GC- Betty Lewis
Facetime Facial GC-Tim Kubar
Art Center Family Membership-John Anglim
Julie Glassman Indian Peaks Necklace-Deb Sharpe
North Face Jacket-Dale McClanahan
2 Pagosa Springs Four Corners Folk Fest-Jody Reel
Radio Room Season Pass-Sharon Geherin
Looking for New Tunes?
Check out the
KAFM Music Blog
! Weekly postings of new songs at KAFM, music events, and other music-related-phenomena.
Your Public Service Partner
KAFM is here for the community, working together with local non-profits to fulfill their missions to educate and improve the quality of life for everyone in the Grand Valley. If your non-profit organization has a message to share with our audience, please submit a PSA Request using our
contact form
, via fax at
(970) 241-0995
, or stop by our offices during business hours (Monday - Friday, 9am - 4pm).