The Radio Room Presents The Two Tracks May 7th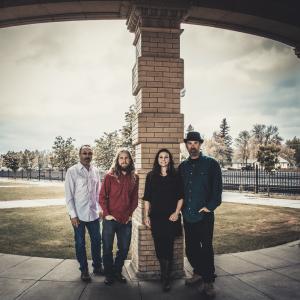 Americana covers a broad spectrum of music these days, and it's easy to get lost in trying to define its particular parameters. However, if one was to determine an overreaching definition, then it's best to describe it as music that reverberates with heart-felt emotion, songs that come from the soul and speak to the listener with honesty, conviction and integrity.
If that's the case -- and indeed, it should be -- then The Two Tracks, a band based out of Sheridan Wyoming clearly fits the bill. Their forthcoming album,
Postcard Town
further affirms the promise and determination shown on their eponymous debut, which No Depression described as "creating an instant connection...in truth there's not a single offering here that doesn't engage the listener practically from the get go," and by The Alternate Root as "rural warmth...infusing their tunes with a feel for the open spaces of The West."
Tickets are $15 in advance and $18 at the door.
Purchase tickets online
here
or by calling 970-241-8801 x223. Doors open at 7p
Alert! Federal Funding at Risk for Public Broadcasting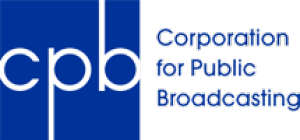 PUBLIC MEDIA ACTION ALERT
Dear KAFM listener, It's official! The Trump administration has proposed the complete elimination of the Corporation for Public Broadcasting (CPB), the National Endowment for the Arts (NEA) and the National Endowment for the Humanities (NEH) in its recently released budget proposal. This action will greatly impact smaller stations nationwide like our own KAFM Community radio and undermine the stability of the entire public media system. Community media organizations are distinct within the broader public media system in that we serve rural, minority, and underserved urban constituencies.
If the proposed budget is passed, KAFM would be greatly impacted. Federal funding via the Corporation of Public Broadcasting represents 20% of KAFM's annual budget. For over 18 years, KAFM has served the Grand Valley in Grand Junction. KAFM is a member-supported, volunteer-oriented community radio station dedicated to excellence and diversity in musical, cultural and public service programming. KAFM fills a vital role in the Grand Valley of Western Colorado as an accessible forum for the presentation of music, arts, culture and information by and for the local community. We're powered by over 250 volunteers, including the corps of talented and vibrant programmers you hear on-the-air daily and over 200 local nonprofit organizations use KAFM airwaves to get their message out to the Grand Valley.
The grant we receive from the Corporation for Public Broadcasting is critical for us to maintain equipment, pay for royalties for the music used and to help pay our small staff. Community Counts Coalition believes that the heart of our public media system is locally based organizations like KAFM. The stakes are high. We ask our community of listeners, educators, viewers, parents, and families to take action and Stand for KAFM Community radio and Public Media today.
1. Contact your local representative today. Find your representative by your address at NFCB Community Counts Coalition page.
2. Subscribe to Protect My Public Media.
3. Follow #SaveOurStations and #CommunityMedia on Twitter for updates.
Public Media is a private/public partnership that works. Every dollar of federal support is matched an average of six times more to fund these essential local media institutions. Your support matters now more than ever. Donate now at kafmradio.org or by calling 970-241-8801. Thanks for your support and for taking action.
Ramona Winkeller
KAFM Executive Director
An Evening with Eleanor Roosevelt: The Power of Words April 28th 7pm
Eleanor Roosevelt examines the influence of words: from advice received from her parents, to FDR's challenge to America; from words spoken on the radio to words published in My Day; from words that inspire to words that destroy - words can and will shape our future. The talk culminates with a look at the Universal Declaration of Human Rights, created under Mrs. Roosevelt's guidance at the United Nations.
AN EVENING WITH ELEANOR ROOSEVELT The Power of Words 7:00pm, KAFM Radio Room - Special warmup appearance by National History Day winner Davis Sleigh as James Lafayette, Colonial Spy - A monologue by Mrs. Roosevelt followed first by a Q&A conversation with Mrs. Roosevelt and then by a Q&A with the scholar/presenter, Susan Marie Frontczak

The event is free and open to the public. Seating Limited. For reservations call (970) 242-0971
Anne McCue Graces The Radio Room May 20th
Anne McCue's sixth studio album, Blue Sky Thinkin', traverses the great cosmic continuum into the era of mid-20th century jazz and swing, bringing with it enough of the singer's East Nashville songwriting swagger and Australian independence to make the eclectic 12-song collection an intriguing listen.
"I decided to make this album all pre-rock 'n' roll," McCue tells the Scene. "I love that era where jazz and blues started merging together and rock came out of it like a prodigal child." Indeed, the singer's blend is old-school enough to be faithful to the genre, and Jim Hoke's clarinet soars at just the right moments. Yet McCue and co-producer Dusty Wakeman (Lucinda Williams, Dwight Yoakam) give the album a welcome contemporary polish. That sheen shines even brighter thanks to McCue's virtuosity on guitar, whether she's slow-strumming a rhythm on "Things You Left Out in the Rain," finger-plucking a nylon-string solo on "Dig Two Graves" or riding a subtle slide on "Long Tall Story" — her pickin' chops have garnered accolades from the likes of Lucinda Williams, who once declared McCue to be "an amazing guitarist" and in 2004, singled her out as one of her favorite new artists.
Tickets are $15 in advance and $18 at the door. Click
here
for tickets or call 970-241-8801 x223
A Thank You to the supporters of Community Radio
Our Spring Member drive was a great success and we'd like to say thank you to all the volunteers and supporters who made it possible. Without their dedication to help answer phones, spin tunes and keep the ship afloat by picking up food and keeping the station rolling. We'd like to send a special thanks to all those Restaurants who supplied breakfast lunch and dinner so that our volunteers would be fueled up during the long days of fund raising. Thank you--- Il Bistro Italiano, Applebee's, The Cashmir Slipper, Hot Tomato Pizza, Pablo's Pizza, D'Orio's Pizza, Lois's Place, Blue Moon, Baron's, 357 Bar and Grill, The Wine Country Inn, Main Street Bagels, Cafe' Sol, Rockslide Brewery, Michael Angelos's Woodfired Pizza, Slice of Life Bakery, Mihaela's Bakery. Each of these businesses have our undying Thanks for being long time supporters of Community Radio.
KAFM is looking for volunteers for the Board of Directors
KAFM is looking for community oriented individuals who are interested in developing a vision for culture and radio in the Grand Valley. If you are interested in being on the Board of Directors for the funnest Radio Station in the Valley contact
boardmembers@kafmradio.org
. The KAFM Board of Directors meets the second Thursday of every month. Board meetings are open to the public, and we encourage listeners and community members to attend.
Looking for New Tunes?
Check out the
KAFM Music Blog
! Weekly postings of new songs at KAFM, music events, and other music-related-phenomena.
KAFM Life Long Learning hosts The KAFM Salon-Canceled for April
Canceled for April due to Member Drive!

KAFM Lifelong Learning brings a new opportunity for 2017, the KAFM Salon. Join us February 8th for this community building endeavor. This is a group meeting once a month to have a discussion about topics affecting our lives today. This is not about convincing others or about "being right" but a chance to share ideas about current topics with an open mind and an open heart, to welcome diversity in our community and learn from our own community. Held on second Wednesdays of every month at 6:30pm in the KAFM Radio Room. Topics can include compassion, will power, "pay it forward", listening, diversity.
Your Public Service Partner
KAFM is here for the community, working together with local non-profits to fulfill their missions to educate and improve the quality of life for everyone in the Grand Valley. If your non-profit organization has a message to share with our audience, please submit a PSA Request using our
contact form
, via fax at
(970) 241-0995
, or stop by our offices during business hours (Monday - Friday, 9am - 4pm).