What's Spinning
---
WCWF presents Slam Poetry in the Radio Room August 23rd
The Western Colorado Writer's Forum Presents: Slam Poetry! Stop by The Radio Room early to participate in WCWF Workshops on writing, revising and performing at 5:00-6:30pm! Snacks and Drinks provided $5 ticket any part of the event and Poetry Slam starts at 7pm!
Lipbone Redding - August 24th
Lipbone Redding is an award-winning vocalist, guitar player, voicestrumentalist, storyteller, songwriter, author, teacher and traveler. He is best known for his one-man orchestra show; simultaneously playing, singing and making instrumental sounds with his mouth and without the use of a loop pedal. Lipbone incorporates a full spectrum of musical styles from American Roots and Jazz to throat singing and Indian Classical. A one-man orchestra with no electronic effects, his natural human sounds of throat singing, bass and beat-boxing, and his astonishingly realistic lip-trombone are a must-experience evening of entertainment—as he weaves his stories with funky rhythms, catchy melodies, brash humor, soulful singing, and inventive guitar playing. Lipbone Redding will be performing LIVE in the KAFM Radio Room on Saturday, August 24
th
at 7:30 p.m. Tickets are $20
An Evening with the Grand Valley History Players - August 30
Come rub elbows with Zelda Fitzgerald, Bob Hope, Minnie Pearl and Bea Arthur as they share their stories at our kick-off event for Colorado West Chautauqua! For additional information on Colorado West Chautauqua please go to:
museumofwesternco.com/event/history-alive/
The performance starts at 7:00 pm. Doors open at 6:30pm. Tickets are $10
The Jaden Carlson Band- September 5th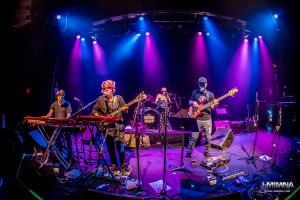 The Jaden Carlson Band is a power quartet from Boulder, Colorado, led by 18 year old guitarist Jaden Carlson. The group is comprised of some of the best talent to be heard, with varied influences coming together from all over the country. The Jaden Carlson Band will be performing LIVE in the KAFM Radio Room on Thursday, September 5th. Their newest album, "Keep It Movin'", taps into their unique chemistry to develop their blend of jam, funk, hip-hop, electronic, and jazz. The Jaden Carlson Band is comprised of guitarist, volcalist, keyboardist, and producer, Jaden Carlson, keyboardist Chris Beck, drummer Eric Imbrosciano and bassist Fred Reisen. Jaden is the youngest musician to play on the Red Rocks Stage at age 11, with Michael Franti and Spearhead, and again the next night with Blues Traveler. She has also had numerous sit-ins with Umphrey's McGee, The Revivalists, Lettuce, Dumpstaphunk, The Main Squeeze, The Nth Power, Twiddle, The Werks, TAUK, SOJA, Zoogma, The Motet, Dopapod, members of Snarky Puppy, Vulfpeck, Big Gigantic, The String Cheese Incident, and many more. Tickets are $20 Show starts at 7:30pm and doors open at 7.
RMPBS and KAFM preview screening of Ken Burns' Country Music Sept. 12th at 7pm

Explore the history of a uniquely American art form: country music. From its deep and tangled roots in ballads, blues and hymns performed in small settings, to its worldwide popularity, learn how country music evolved over the course of the 20th century, as it eventually emerged to become America's music. Country Music features never-before-seen footage and photographs, plus interviews with more than 80 country music artists. The eight-part 16-hour series is directed and produced by Ken Burns; written and produced by Dayton Duncan; and produced by Julie Dunfey. Country Music explores questions –– such as "What is country music?" and "Where did it come from?"–– while focusing on the biographies of the fascinating characters who created and shaped it — from the Carter Family, Jimmie Rodgers and Bob Wills to Hank Williams, Patsy Cline, Johnny Cash, Merle Haggard, Loretta Lynn, Charley Pride, Willie Nelson, Dolly Parton, Emmylou Harris, Garth Brooks and many more — as well as the times in which they lived. Much like the music itself, the film tells unforgettable stories of hardships and joys shared by everyday people. For Reservations click
here
As a Special treat before and after the screening we will have local musician Morgan Crouse. Twenty year old Morgan Crouse was raised in rural western Colorado with a strong country background. Morgan has made guest appearances with Nashville recording artists Lady Antebellum, Andy Griggs, Daryl Singletary, and The Sleepy Man Banjo Boys. As well as Johnny Cash tribute band, Cash'd Out and Eagles tribute band, The Boys Of Summer. She has opened for Dylan Scott, John Michael Montgomery, Collin Raye, Restless Heart, Phil Vasser, Bri Bagwell, Kimberly Dunn, Cody Johnson, the Scooter Brown Band and many more. As a contestant in The Country Showdown, she opened up for Wynonna in Copper Mountain Colorado and performed at the Utah State Fair. She has had the privilege to work with local artists Stray Grass, Mark Ramsey, Shea Bramer, and the Spare Parts Quartet. Screening begins at 7pm and Doors open at 6:30! This is a free event
WCWF presents Wings of The Earthbound Sept. 15th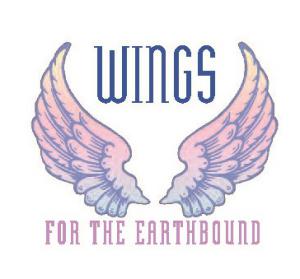 Dark Matter: A Night of Poetry with the All Souls Twins
Two of our favorite poets come together to present and discuss their art – with musical support.
Rosemerry Wahtola Trommer
's poems have appeared widely. She has taught for meditation retreats, 12-step programs, hospice and countless others. As Western Slope Poet Laureate, (2015-2017) she cre-ated and curated "Heard of Poets," and interactive poetry map. She earned her MA in English and Lnguistics at UW-Madison. Learn more about Rosemerry at her web site wordwoman.com and listen to her podcast "Emerging Form" on the creative process.
Uche Ogbuji
was born in Nigeria. His poetry chapbook, Ndewo, is a Colorado Book Award Winner, and a Westword Award Winner. His book of poems chéfù Road (forth-coming in 2020) is winner of the Christopher Smart Prize. Work fuses Igbo culture, European classi-cism, American Mountain West setting, and Hip-Hop. He co-hosts the Poetry Voice podcast and fea-tured in the Best New African Poets anthology. On Twitter as @uogbuji.
Musician
Lucky Doug Fergus
is driven to create music that is quirky, fun, thought-pro-voking, and in some way in-spiring. Doug began his music career in 1982 with the Los Angeles band, Split Image and was signed to Al-lied Artists Records.
In 2012 his band Naked in Public opened for Cyndi Lauper at the Britt Festival in Oregon. More information at doug@luckydoug.com
We'll also have an Open Mic opportunity-Bring a Poem or Song to Share! Tickets are $10 for non members of WCWF or KAFM and $5 for members.
Your Public Service Partner
KAFM is here for the community, working together with local non-profits to fulfill their missions to educate and improve the quality of life for everyone in the Grand Valley. If your non-profit organization has a message to share with our audience, please submit a PSA Request using our
contact form
, via fax at
(970) 241-0995
, or stop by our offices during business hours (Monday - Friday, 9am - 4pm).